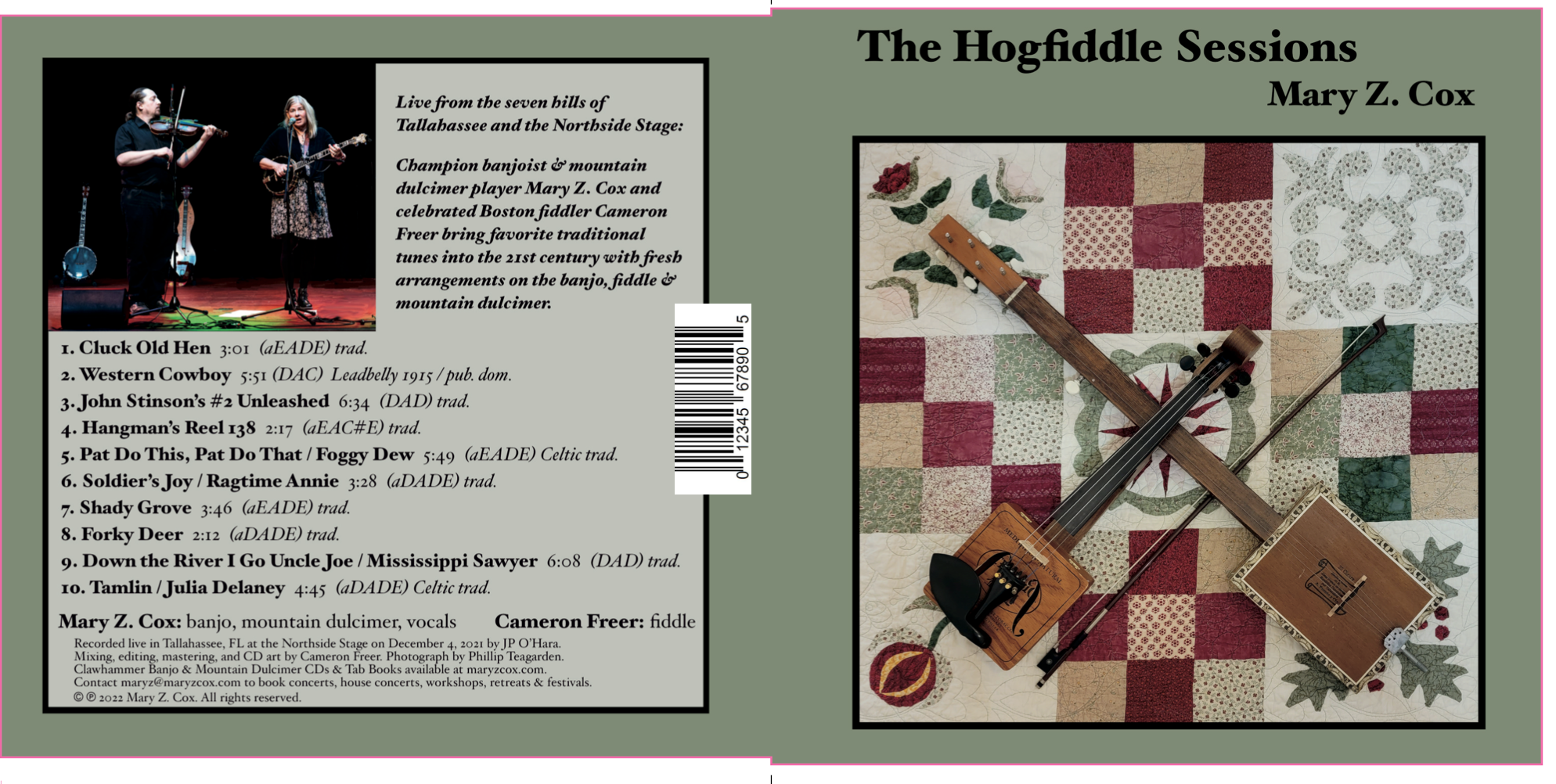 New ! Live Recording !
Live banjo, fiddle & mountain dulcimer.  Its old and new at the same time & hope you will add it to your music collection
.Cluck Old Hen, Western Cowboy, John Stinson's #2 Unleashed, Hangman's Reel 138, Pat Do This, Pat Do That/Foggy Dew, Soldiers Joy/Ragtime Annie, Shady Grove, Forky Deer, Down the River I Go Uncle Joe/Mississippi Sawyer, Tamlin/Julia Delaney
All of Mary Z's current CDs & tab books may be ordered directly from this page !
" Mary Z Cox's latest entry, Carolina Banjo, opens with the rousing strains of Foggy Mountain Clawhammer and never lets up in terms of its freewheeling finesse..." Bluegrass Today June 2019  
Banjo, Bluegrass, Blues & Beyond & lots of tasty fiddle, guitar, vocals, mandolin, & of course--lots of mountain banjo & baritone banjo !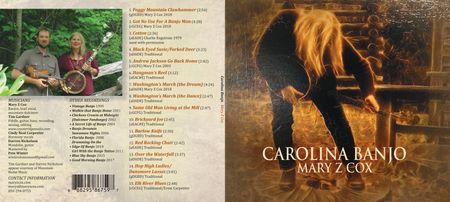 Carolina Banjo $20 
Carolina Banjo Tab Book is here !  More than just the tabs & words--notes on playing, tuning, behind the scenes pix, spiral binding :)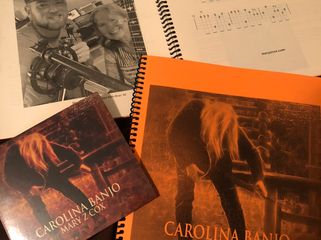 ORDER THE NEW BOOK HERE :) 
---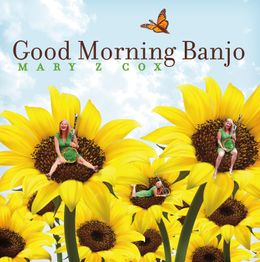 This is what happens when 2 time Florida & North Carolina banjo champion,    
 Mary Z Cox
& Champion North Carolina fiddler
Tim Gardner
get together in October in the Carolina mountains and record.
There's banjo & fiddle live and upfront on some really good tunes & more!
Cello banjo, vocals, mountain dulcimer, guitar & bass. 
Billy in the Lowground, Blue, Snowdrop, I ride old Paint, TamLin/Julia Delaney, Julie Ann Johnson, Swanannoah tunnel, Shakin' Down the Acorns, Bonaparte Medley, All About You, John Stinson's Dream.  
Good Morning Banjo CD $20
Good Morning Banjo Tab Book $20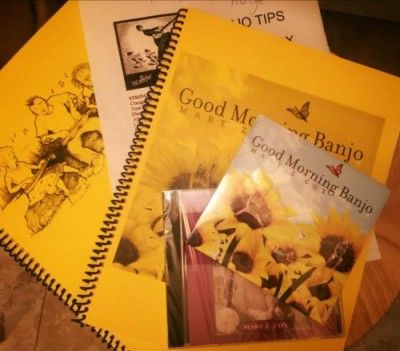 Simple clawhammer banjo tabs to the instrumentals, lyrics to the vocals, &tunings, notes, stories, & tips on playing the tunes :)  
And if you love digital downloads & streaming--Good Morning Banjo just went live on Bandcamp ! Click this link to hear the full version of this album & short notes on the tunes are here too 
 https://maryzcox.bandcamp.com/album/good-morning-banjo
---
ALSO AVAILABLE
 Blue Sky Banjo CD $20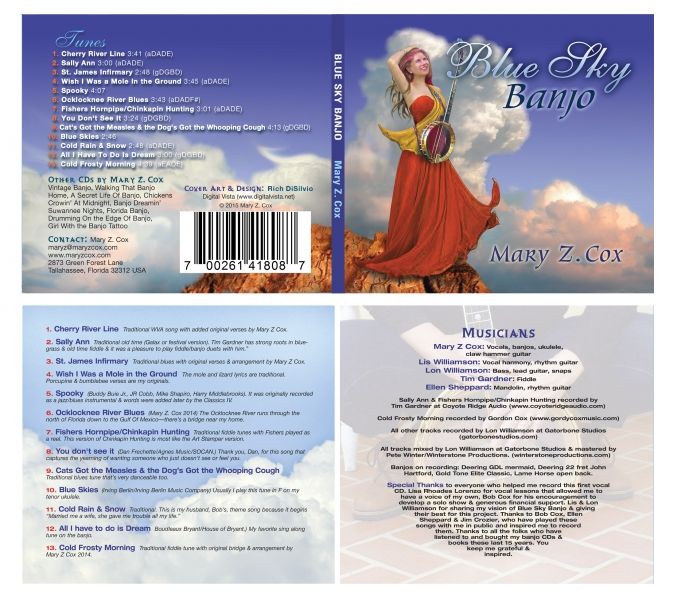 ---
 Cherry River Line, Sally Ann, St. James Infirmary,Wish I Was A Mole In the Ground, Spooky, Ochlocknee River Blues, Fishers Hornpipe/Chinkapin Hunting, You Don't See It, Cat's Got the Measles & the Dog's Got the Whooping Cough, Blue Skies, Cold Rain & Snow, All I Have To Do Is Dream, Cold Frosty Morning
Blue Sky Banjo Tab Book $20
Simple Banjo Tabs to the banjo tunes & banjo breaks on vocals & notes on how to approach playing background
 clawhammer by ear.   
---
             Not an order button--it just shows you what you've added to your cart 
---
  Vintage Banjo CD $ 20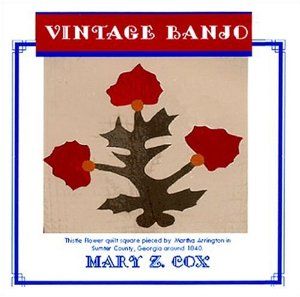 Sally Ann, Dixie, Elzic's Farewell, Johnson Boys, Cindy, Bonaparte's Retreat, Pigtown Fling, Little Black Dog Gone Trottin' Down the Road, Dunsmore Lasses, Cherokee Shuffle, Sheebeg Agus Sheemore, Sugar Hill, Napoleon Crossing the Rhine, Sandy River Belle.
" A simple no-frills collection of old time tunes on banjo...played with great delicacy and restraint. I found myself listening to it repeatedly.." Don Nitchie/editor Banjo Newsletter
Vintage Banjo Tab book $20   
 

---
                                                                            Walkin' That Banjo Home CD $20Greasy Coat, Snowdrop, Westphalia Waltz, Pig Ankle Rag, Julie Ann Johnson, Southwind, Duck River, Rachael, Walkin' That Pretty Girl Home, Blackberry Blossom, Old Tobacco Hills, Old Yeller Dog, Icy Mountain, Seven Hills, Squirrel Heads & Gravy, Hunchback Liza, Last ChanceRachael from this CD was played on NPR :)   LIMITED AMOUNTS OF HARD COPY CDS REMAIN--PLEASE ORDER SOON :)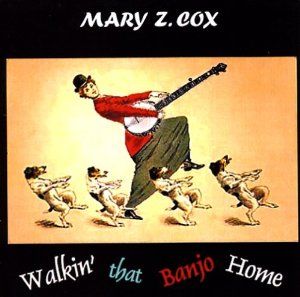 ---
                                                                        Walkin' That Banjo Home Tab Book $20                                                                                    

---
                                                                     A Secret Life Of Banjo
Hard Copy Sold OUT !  But a Secret Life of Banjo Tab Book Still Available--& I'll send a code for a digital download of A Secret Life of Banjo recording--with every order of the tab book.  This download is from Bandcamp--which has the finest sound quality  of digital downloads. :)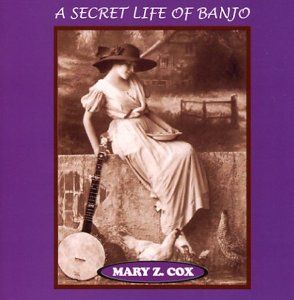 ---
                                                          A Secret Life of Banjo Tab Book $20

---
BANJO DREAMIN' SUWANNEE NIGHTS CD $20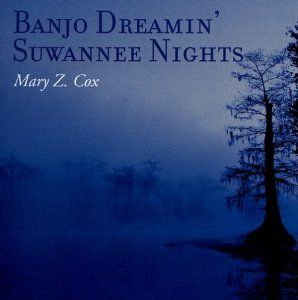 Suwannee River, We Three Kings, Dinah, Shepherd's Wife Waltz, Rockin' In a Weary Land, Sweet Sunny South, Song of the Chanter, Fly Around My Pretty Little Miss, Winder Slide, Wish I Was a Mole In the Ground, John Stinson's #2, Hangman's Reel, Big Scioty, Going Back To Cairo, Light the Torch Jeannette Isabella/Good Christian Men RejoiceLots of folks write me to tell me this is their favorite of my CDs.                                                                              
---
Banjo Dreamin' Suwannee Nights Tab Book $20

---
                                                        Florida Banjo CD $20Ponce De Leon, Spanish Fandango, Cluck Old Hen, Ragtime Annie, Yearlings In the Canebreak, Shenandoah Falls, Frankie's Blues, Yellow Rose Of Texas, Chinquipin, Waterbound, Wind That Shakes the Barley, Peach Bottom Creek, Hail Agin' the Barn Door, Turkey In the Straw, Loch Laven Castle
3 tunes from this CD are in a video about Florida Cowboys :)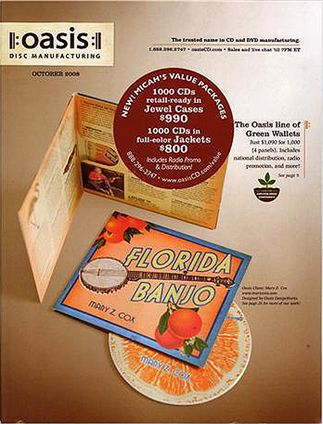 ---
                                                                                 Florida Banjo Tab Book $20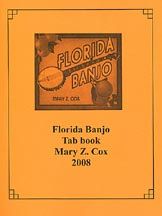 ---
                                                                    Drumming On the Edge of Banjo $20Rock the Cradle Joe, Coleman's March, Tamlin, Campbell's Farewell To Red Gap, Foggy Dew, Coo Coo's Nest, Snake Charmer's Daughter, Soldier's Joy, Murat's Dream, John Bowlin's Groundhog StrutThis is the cd to buy to listen while driving in your car--its been played twice on NPR's Thistle & Shamrock--it's wonderful--don't miss it :)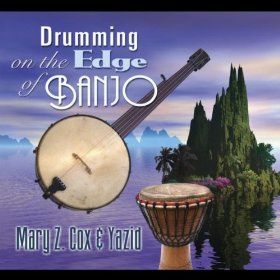 ---
                                                Girl With the Banjo Tattoo CD $20Last Chance, Chickens Crowin' At Midnight, Scarborugh Fair, Whiskey Before Waltzing With Soldiers, June Apple, Goodbye Girls I'm Going To Boston, Morning Has Broken, Sweet Bama, Pretty Polly, Gaspe Reel, Julia Delaney, Star Of the County Down, Needed Time, Chinkapin HuntingCello banjo, cigar box banjo, John Bowlin fretless banjo, Lame Horse Banjo, Gabriella banjo & it got a great review from Sing Out magazine & 3 tunes were chosen as a soundtrack on a film on Canadian Immigration :)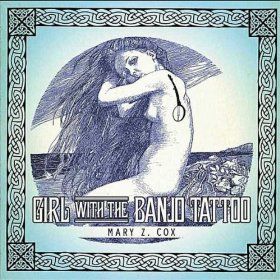 ---
                                                                   Girl With the Banjo Tattoo Tab Book $20There are simple banjo tabs to all of the tunes on Girl With the Banjo Tattoo & Drumming On the Edge of Banjo in this book :)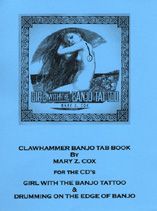 ---
Dulcimer Friends & family--below is where you can order my mountain dulcimer instruction book & dulcimer CDS "Chickens Crowin At Midnight" from 2003 & the Adventures of Dulcimer Dawg
*******************************************************
2020 Deep South Mountain Dulcimer Champion Mary Z. Cox presents
Dulcimer Dawg's Hotpicks of favorite traditional tunes !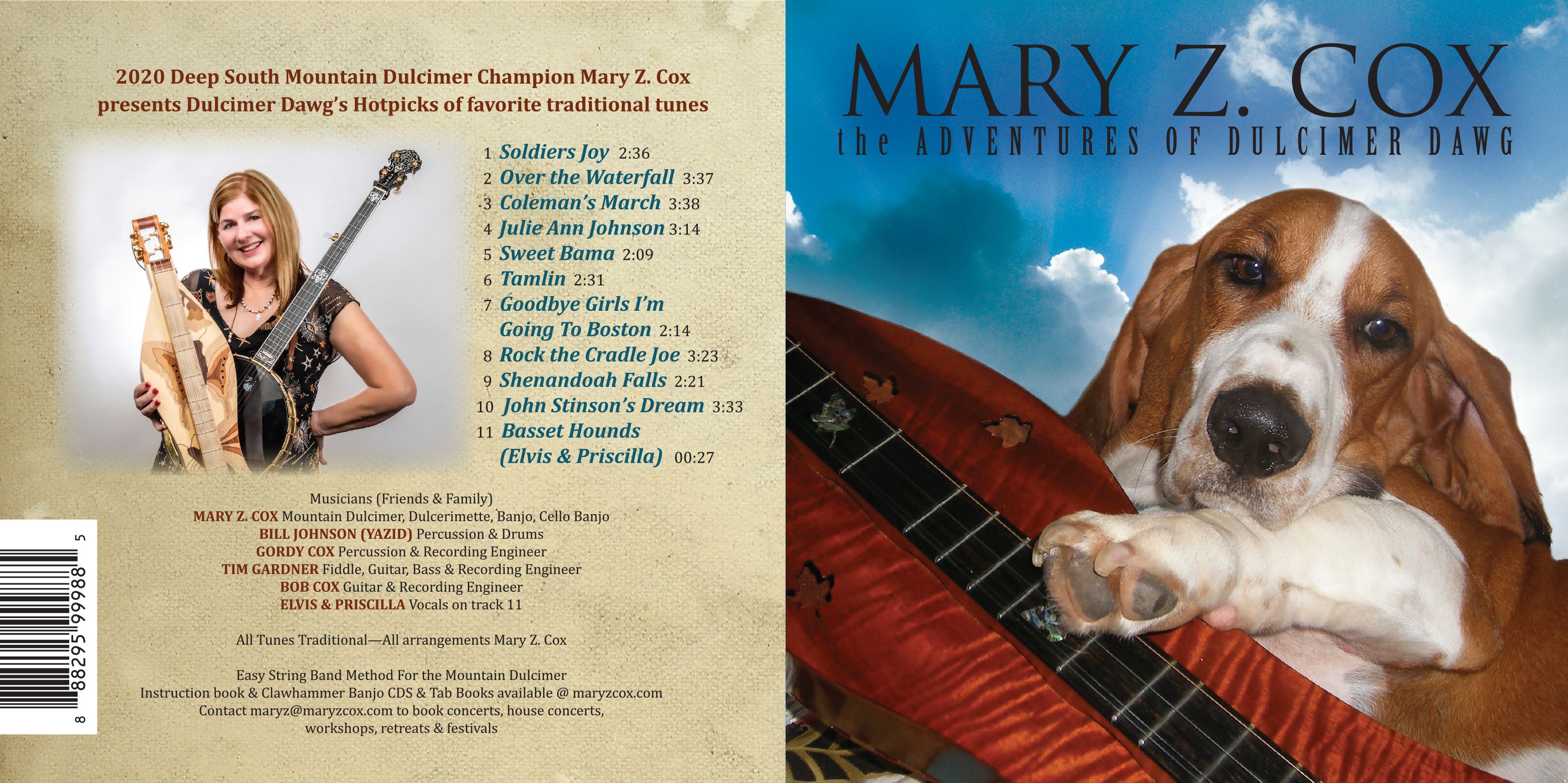 Yep--there's some mountain dulcimer on every track--but always banjo and many friends & family on other instruments too. Its been 18 years since Mary Z recorded a mountain dulcimer-centric CD--Elvis was not even born then !  Sadly Elvis left the house last week after 15 years of basset service & modeling--he's the coverboy for this CD & he & his sister Priscilla sing a vocal on track 11.
 CDs are here & it's wonderful listening !!!!!
Mary Z has field tested it dancing around doing housework & driving in the car.  And all the tunes are in standard keys played in jam sessons--so you can play along on your instrument from your own home :)
                                    Easy String Band Method for the Mountain Dulcimer Book
                        & instructional CD $20  (Digital code for CD included)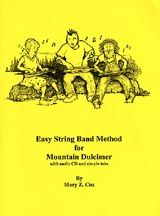 Fun & easy method to learn jam tunes on the mountain dulcimer--simple tabs to:
Lychburg Town, Liza Jane, Chickens Crowin' At Midnight, Angeline, Soldiers Joy, Little Black Dog Gone Trottin Down the Road, Fly Around My Pretty Little Miss, Julie Ann Johnson, Step Around Johnny, Sally Ann, Rock the Cradle Joe, John Stinson's #2, Yellow Rose of Texas. 
You'll receive a digital download code with each book to download your own digital recording or you can burn your own download to a hard CD if desired.    
---
                                                      Chickens Crowin At Midnight CD $20
 Re-Issue of Dulcimer Fandango
Tam Lin, Step Around Johnny, John Stinson's #2, John Lovers Gone, Sonny Mazurka Waltz, Lynchburg Town, Old Horse & Buggy, Sweet Bama, Cluck Old Hen, Rock the Cradle Joe, Johnson Gal, Elk River Blues, Love Won't You Marry, Old Gray Cat, Spanish Fandango, Chickens Crowin At MidnightMountain dulcimer, claw hammer banjo, guitar, fiddle, bass--very old time sound on some wonderful tunes.  Limited copies of Hard Copy CD--Please Order Soon :)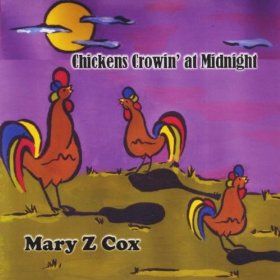 All of my CDs are available on itunes,  CDbaby, Pandora, Spotify & Bandcamp digitally  :)
   But thank you, thank you, thank you to all the folks who order and buy music directly from me--you help finance the recordings & tab books for everyone :)
---
Shipping--USA--1-4 items--$10--International 1-4 items--$50
           Updated 
             October 2023